The more your skills grow behind a drum kit, the more you would want to upgrade it to match your skills.
Staying up to date with the trend and buying a new electronic drum kit is not always an option. So upgrading your current one is the way to go.
Even upgrade your electronic drum kit or a few parts of it is also an expensive move. All you can do is that you can bring the cost to a minimum with the right approach.
I wrote this guide to help you with upgrading your dated electronic drum kit and turn it into a modern beast. Let's start.
7 Ways to Upgrade Your Electronic Drum Kit The Right Way
I recommend that you follow the steps given in this guide in the same manner as suggested below. It will give you the most sensible and economic approach to upgrade your electronic drum kit. Here you are:
Upgrade the Drum Module
The first logical step would be to upgrade the module of your drum kit only. This step will produce significantly better music from the same kit than ever before.
Moreover, the change in sound could be so better that you may discard the idea of upgrading other parts of the kit. This will save you a ton of money in the process.
Upgrade the Kick Pedal
After the drum module, the kick pedal is the next gear you should consider upgrading. Sometimes, the kick pedal may become less responsive. This makes it hard for the module to pick up the soundwaves well. As a result, your music sounds lacking.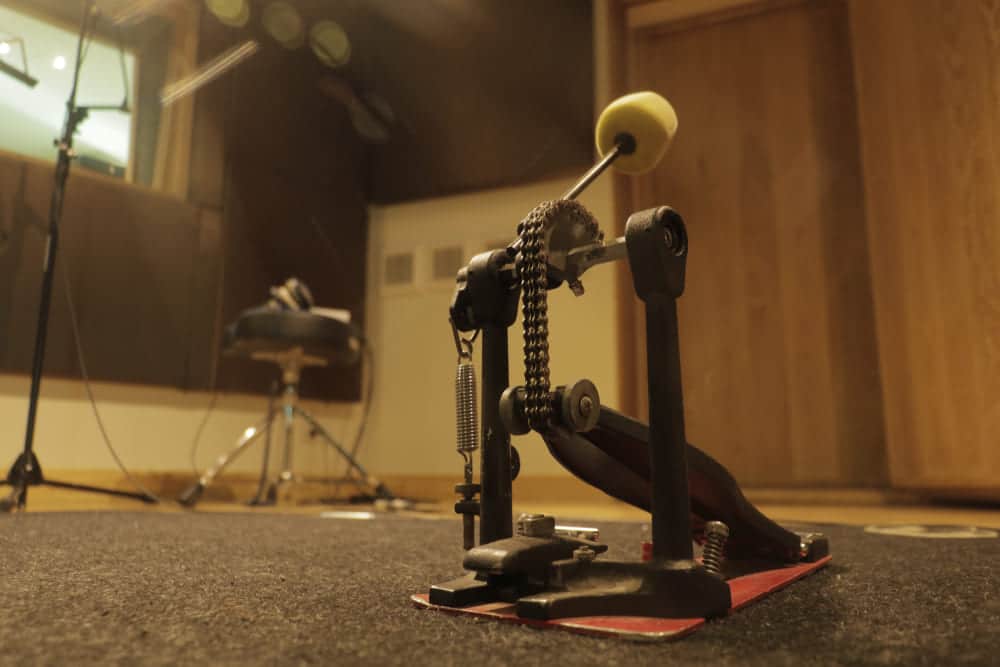 Moreover, upgrading the kick pedal of your electronic drum kit comes with a side perk. It will bring a more acoustic feel to your final music.
Add More Drum Pads
This step is fairly simple. You can upgrade your electronic drum kit just by adding more drum pads to it. This will allow you more pads to work with and a wider variety of sounds at your fingertips.
These extra drum pads will give you everything you need to fill the gaps in your music production.
Upgrade the Snare Head
Upgrade your snare head to bring the acoustic feel of a traditional drum kit to your electronic one. Even better if you can opt for a mesh snare head.
Moreover, mesh snare heads are super responsive. If you play some fast notes, such heads may assist the drum module to capture sound faster and better.
Upgrade the Software
This step is an absolute monster. Upgrading your drum software may save you from spending money on other parts. If your kit has a USB and a MIDI connection, attach it to a digital interface and upgrade the audio software.
The trick behind is very simple. Input the same soundwaves as before with your old drum kit and control the output with the help of a computer.
Add a Sampling Pad
Most modern electronic drum kits come with a sampling pad. The pad allows you to produce secondary sounds that compliment your main music.
If your dated drum kit lacks a sampling pad, consider adding this to the setup. You will see the difference in your music right away.
Add a Kick Drum
This step is quite optional. This is more like an aesthetic up-gradation of your electronic drum kit than an essential one.
The primary purpose of adding a kick drum to your kit is to cover yourself behind it while playing on the stage. As a perk, it adds more acoustic feel to your play without ruining the overall mood of the music.
Conclusion
As you saw, it is not so costly to upgrade your electronic drum kit or parts of it. If you are in a pinch for money, try upgrading the drum module or software of your electronic drum kit.
In most cases, that will be all you need to up your game on stage. Thanks!